We are not responsible for the behaviour of external websites.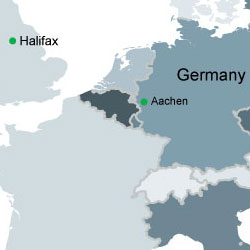 Aachen-Halifax Calderdale
The link between the towns of Halifax and Aachen was founded in 1949. Between 1949 and 1951 young people help in the repair of the Yellow Barracks which was used to house the orphaned children of Aachen. Many lasting friendships were formed and still exist today.
A successful twinning partnership has been in existance since 1979.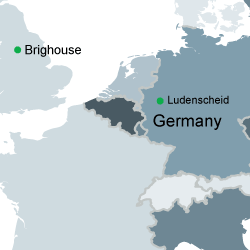 The link between the towns of Brighouse and Lüdenscheid was founded in 1950. In 1962 the twin link societies were formed. Annual visits have enabled many close and lasting friendships to be forged, with generous hospitality to guests on both sides being responsible for the success.
Contacts
Chris Redfearn, Tel: 01422 206335
Kaaren Raistrick, Tel: 01274 776186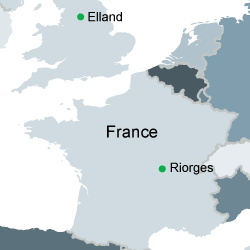 Elland Riorges Association
Bringing you an interesting insight into a world of cultural exchanges between Elland in West Yorkshire and Riorges in France. The Association has been operating successfully now for over forty years since it's inception in 1978.
Hebden Bridge Twinning Association
Hebden Bridge Twinning Society exists to promote and develop social, cultural, educational, recreational, economic and municipal links between Hebden Bridge and District and local communities in other countries. The Society aims to make a positive contribution to the furtherance of peace and understanding between nations.