The Society's Xmas Party this year was a combination of games, puzzles and fun that was greatly enjoyed by everyone present. Thanks were given to Tricia and Neil Atkinson who had organised and presented the evening's entertainments which were followed by a Christmas supper provided by Society members.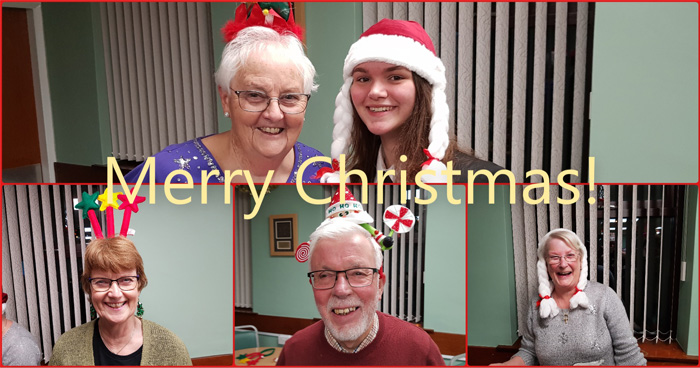 Photos – Neil Atkinson
The meeting was also delighted to welcome a schoolgirl from Aachen who had attended Crossley Heath School for the Autumn term. She had greatly enjoyed the experience and had made many new friends during her time in Halifax.
Geoff Barnes
Vice-Chair and Publications Officer