A coach of Society members, including several on their first visit, had an enjoyable week in Aachen with our German friends during August.
We went to the attractive small towns of Kornelimunster and Monschau and looked down on three countries from the Dreilandereck hill top just outside Aachen. In the Eifel Mountains we had a tour of the Burg Vogelsang and a day was spent in Spa, Belgium (the original spa ) where, alas, no fortunes were won at the oldest casino in the world!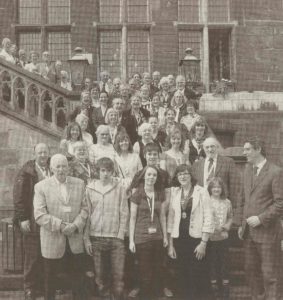 There was a reception by the Mayor of Aachen in the magnificent Rathaus and time to look around the building which was particularly appreciated by first-time visitors. As ever, the hospitality and quality of the food was wonderful both in the restaurants for the Welcome and Farewell Parties and at the many cafes visited during a week to remember.
Geoff Barnes
Committee Member, Halifax Aachen Society