The Society's biennial visit to Aachen took place in July and our party enjoyed a busy week during which many long standing friendships were renewed and new ones established. We are pleased that several people were visiting Aachen for the first time – they were delighted by the warmth of the welcome by their host families and the opportunities to explore a beautiful part of Germany. Our party also included Jennifer Kidd, winner of the Society's writing competition, and her friend Lizzie Gardiner who both had a great experience of German hospitality. 
Highlights of the week included a welcome reception in Aachen Town Hall hosted by the Lord Mayor, an excursion into the Eifel Mountains to visit the Monschau Music Museum and a tour of the International Newspaper Museum in Aachen. We also visited the beautiful town of Valkenburg, just across the border in Holland, and Cologne where we heard about the history of the famous Eau de Cologne 4711 and could buy some to bring home.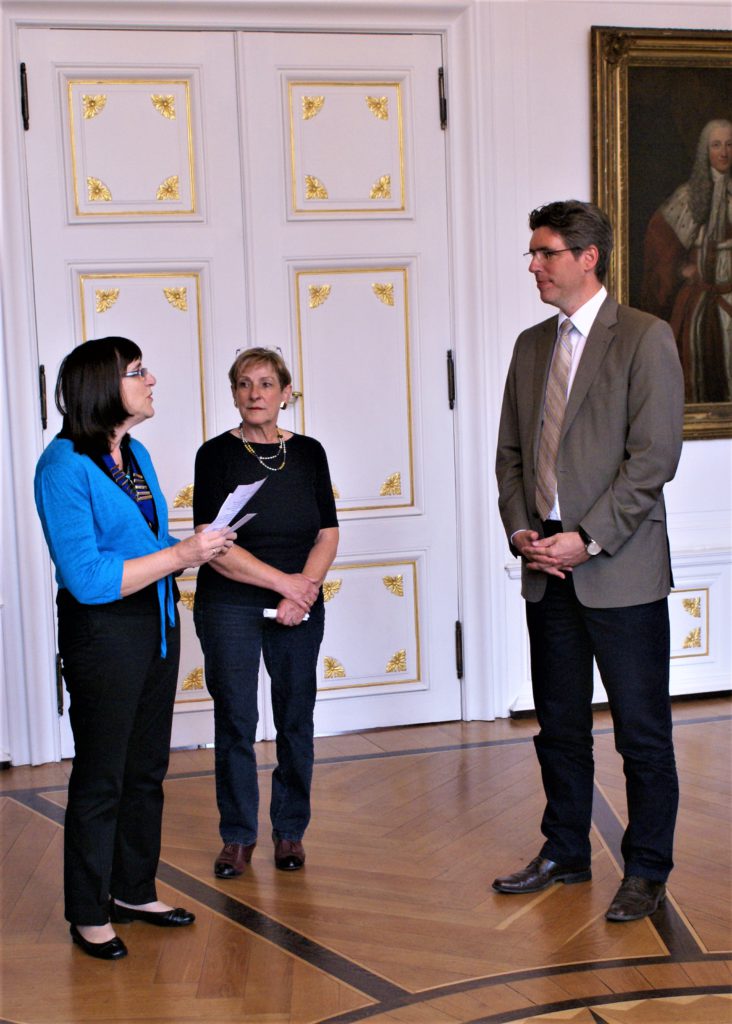 The week was interspersed with opportunities to relax and take things at a slower pace with our hosts in lovely restaurants and cafes – something to suit all tastes in what was a memorable week.
Geoff Barnes
Publicity Officer, Halifax Aachen Society