This year's Quiz was hosted by County Mayo, a many time winner of the Twin Links Quiz.
In a very exciting finish this year, the winners were a team from Halifax Aachen Society seen here with Mike Mc Donald (Mayo), Jo Ngan, Town Twinning Officer, and the Eric Kershaw Trophy.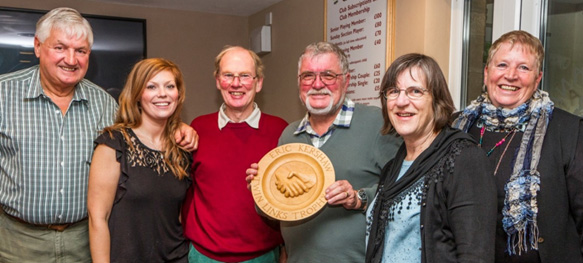 Congratulations to Halifax Aachen Society for their win.
Geoff Barnes, Publications Officer