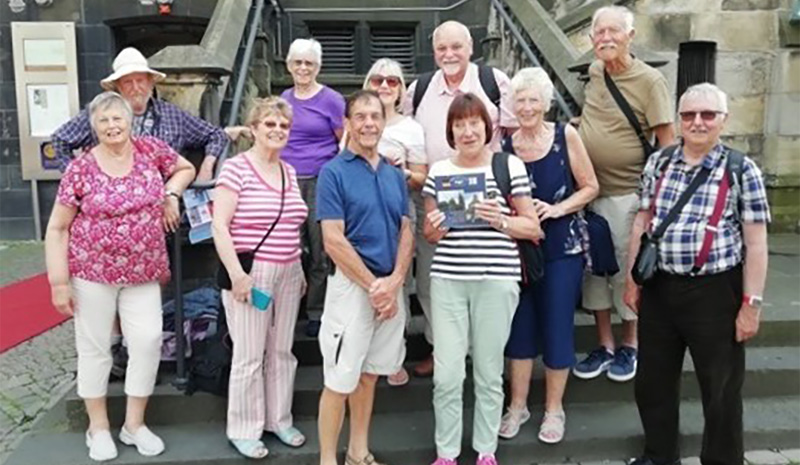 Halifax Film Society – 2019
Fifty Five people from West Yorkshire enjoyed a six day holiday to Valkenburg in the Netherlands organised by Glyn and Judy Gannon.They visited Maastricht, Aachen, Monschau and the Three countries point at Vaals. Whilst in Aachen, which is twinned with Halifax  the group visited the Rathaus (Town Hall) and the Cathedral.
Picture shows some members of the group on the steps of the Town Hall.